! www.scottchilders.com and The Chicago Radio Time Capsule (c) 1998-2000 by Scott Childers/Munchkin Studios ->



On August 1, 2000, Chicago lost a big chunk of radio history. On that day Chicago's oldest radio station, WMAQ-AM (670) faded out - replaced with the format and call letters of The Score WSCR-AM, CBS Radio's all-sports station, moved from 1160 to 670. The 1160 frequency became a simulcast outlet for WXRT-FM and was eventually sold off to satisfy federal ownership requirements. In March 2001, 1160 was purchased by Salem Communications which transformed it into WYLL "Chicago's Word." This is the second time that WSCR has displaced a legendary station. In 1997, WJJD's long history was erased when WSCR moved over from 820 AM (which, ironically, was once again a sports station for awhile - One On One's WYPA).
As a result, 78 years of WMAQ vanished. The call letters disappeared from the radio dial as they once again become the exclusive property of NBC. When the station was sold to Group W-Westinghouse in 1988, an arrangement was worked out to keep the WMAQ calls on 670. NBC retained the calls WMAQ-TV on Channel 5 and now WMAQ-DT (for digital broadcasts). Incidentally, this is the second instance that CBS has had ties with WMAQ. Prior to 1931, WMAQ ran programming from the CBS Network as well as the NBC Red Network and the old AT&T Network..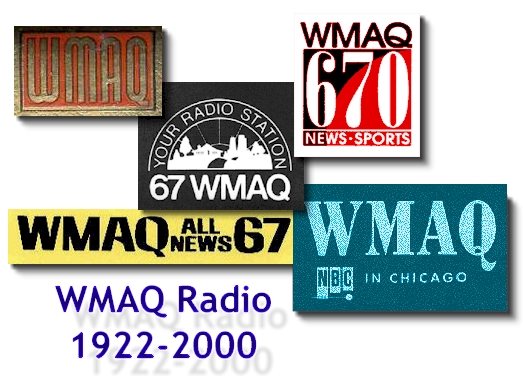 In 1922, The Chicago Daily News kicked around the idea of adding a section to the newspaper devoted to the new medium - radio. After the new section ran for awhile, newspaper execs realized that instead of promoting other stations, they'd be better off with their own facility. This was no doubt due to the fact that their rival, the Chicago Tribune had been experimenting with radio by airing an hour of news on Westinghouse's KYW. (By 1924, the Tribune purchased WDAP and WJAZ, which were merged to become WGN "World's Greatest Newspaper.") A joint venture was formed between the Daily News and the Fair Department Store. The Daily News appointed William Hedges station manager. Then, Walter Strong, the paper's managing editor hired Judith Waller away from the advertising agency J. Walter Thompson. Waller was appointed the new stations program director, announcer and talent scout. She had absolutely no radio experience! Despite this, WGU Radio signed on the air on April 13, 1922. After only a few days of broadcasting with some clunky old leftover transmitting equipment, the station was taken off the air and retrofitted with a new 500 watt transmitter and antenna system, located atop the Fair Store. The station finally signed back on in October. Upon the inauguration of the new transmitter, Secretary of Commerce Herbert Hoover changed the station's call letters to WMAQ. The calls originally had no meaning, but went on to form the motto: We Must Ask Questions. By 1923, the Daily News purchased the Fair Store's interest in the station and moved WMAQ to the LaSalle Hotel. WMAQ originally shared their broadcast frequency with another radio station - WQJ. This was common practice in the early days of radio. In 1927, the newspaper purchased WQJ and WMAQ assumed the entire broadcast day on 670 kHz. The station later moved in with the newspaper at the Daily News Building on Madison and Clinton in the West Loop in 1929.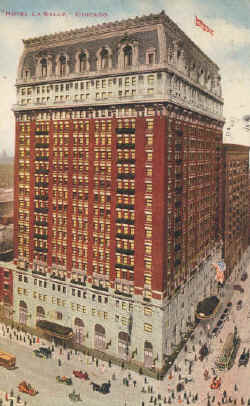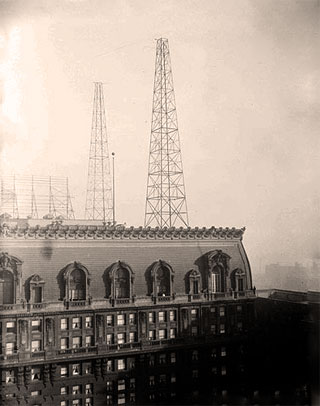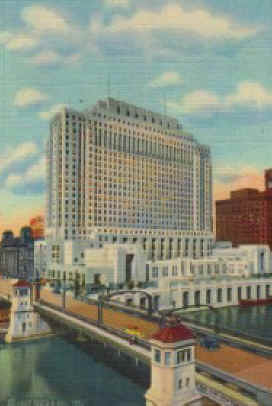 In the early years, WMAQ's studios and antenna were located in the LaSalle Hotel and later at the Daily News Building.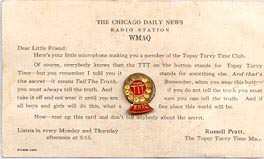 One of the more popular children's shows was "Topsy Turvy Time." Good young listeners who
followed the shows instructions were awarded with this "Tell The Truth" pin and certificate.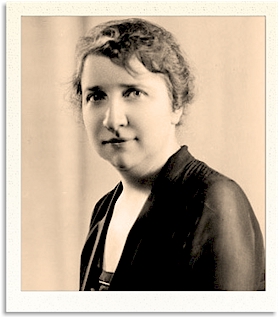 Judith Waller - WMAQ Program Director (courtesy Rich Samuels)
In addition to providing musical selections, WMAQ also aired educational lectures, household features from the Daily News, children's programming and was a pioneer in radio sports. Few realize that Chicago Cubs games actually originated on WMAQ, not WGN. In 1925, Waller approached William Wrigley with the idea of broadcasting ballgames from Wrigley Field. He liked the idea and as a result, the first play-by-play showcased the Cubs and Pittsburgh Pirates on April 20, as called by Hal Totten. Over the years, the White Sox, Bears, Blackhawks, college football and basketball, as well as many of the championship years of the Chicago Bulls aired on WMAQ.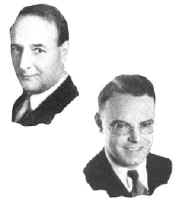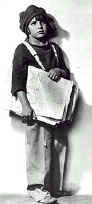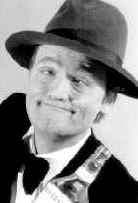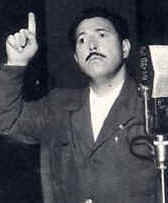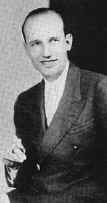 (L-R) Bill Hay, Hal Totten, Jackie Coogan, Red Skelton, Harold Peary, Ted Weems.

Hal Totten calls a Cubs/Cardinal game.
On the entertainment side, WMAQ had many firsts. Among those first to appear on their air include "The Great Gildersleeve" Harold Peary, Don Ameche, Red Skelton and Jackie Coogan. One of the most influential radio acts that originated from WMAQ was the duo of Charles Correll & Freeman Gosden. Correll and Gosden's vaudeville type program originally appeared on Chicago's WEBH and later on WGN as "Sam 'n Henry." Despite being quite popular on WGN, when their contract expired, WMAQ offered something that the Tribune station couldn't…syndication on the NBC Network. But because the Tribune owned the rights to the name "Sam 'n Henry," the duo needed a new name. In time for their first airing on WMAQ, the pair became Amos 'n Andy. The show took off like a rocket. Due to syndication, Gosden & Correll had to record their shows to discs weeks in advance. However on WMAQ, Amo's 'n Andy aired live every evening at 7:11. At its peak, it was estimated the show attracted 40 million listeners nationwide.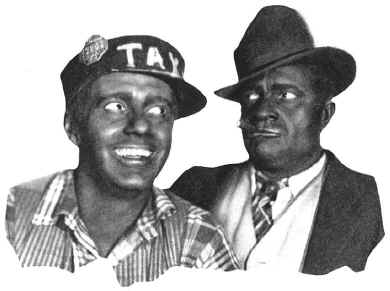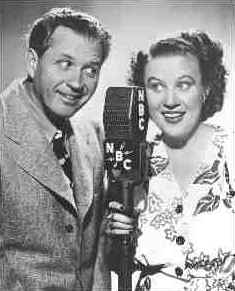 (L-R) Amos 'n Andy, Fibber McGee and Molly.
| | | |
| --- | --- | --- |
| Fibber McGee & Molly phone WMAQ. | | Hear Amos 'N Andy. |
In 1931, NBC purchased WMAQ from the Daily News and the station became a full-fledged network affiliate. In addition to continuing to feed Amos 'n Andy to the network, the station debuted a local show titled "Smackout," featuring Marian and Jim Jordan. The show was eventually picked up by NBC. By 1935, the couple embarked on what would become their benchmark show, Fibber McGee & Molly. The show originated from the WMAQ studios through 1939, before moving production to Hollywood.
WMAQ's 50,000 watt transmitter site, located on Army Trail Road in Bloomingdale went into service in 1935.
Although it aired locally on WLS, Don McNeill's Breakfast Club on the
NBC Blue Network originated from the WMAQ studios.


Postcard passed out by the Bowman Dairy promoting their daily program on WMAQ.
Throughout the 1930's and 40's, WMAQ was a strong link in the NBC chain. From it's palatial studios on the 19th floor of the Merchandise Mart, WMAQ kept churning out plenty of original local and network programming. It was home to world-famous announcers like Hugh Downs, Len O'Connor, Mike Wallace, Don McNeill, Jim Hill and Ed Grennan among others. (Jim and Ed also spent a considerable amount of time as "booth announcers" at Channel 5.) In 1934, KYW's license was reassigned to Philadelphia, securing WMAQ's place as Chicago's oldest radio station.
(Although WGN still holds the title of oldest station still held by it's original owner).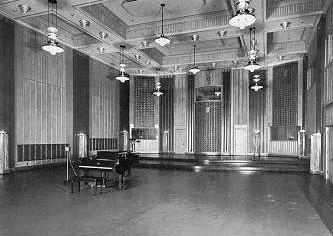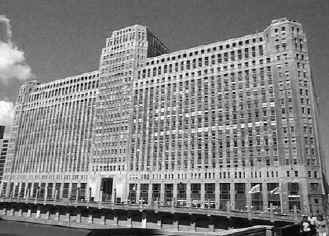 WMAQ's huge Studio A in the new Merchandise Mart studios on the 19th and 20th floors.

Howard Miller


Jerry G. Bishop

The WNBQ-TV tower, located on the left atop the Kemper Building in 1958.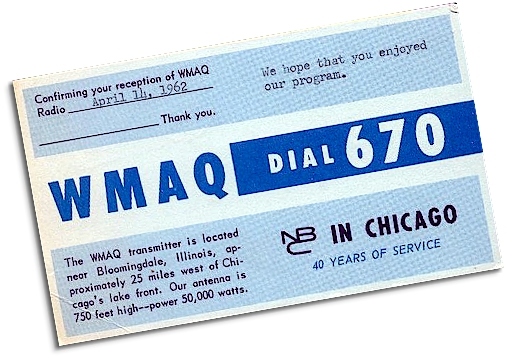 As the age of television set in, many of WMAQ's and NBC's programs made the transition to the small screen. NBC was one of the television pioneers with experimental broadcasts in the early 1930's. When they hit the air, WNBQ-TV (later changed to WMAQ-TV) also broadcast from the Merchandise Mart studios, with antennas located atop the Kemper Insurance Building (now The Civic Opera House). Meanwhile, WMAQ followed the lead of other radio stations by playing recorded music. In the late 60's, Top 40 giants WLS (890) and WCFL (1000) dominated Chicago's AM dial. "67-Q" followed more of an adult sound, anchored by top personalities like Howard Miller, Joel Sebastian, Pat Sheridan, Jim Hill and Jerry G. Bishop (who was the original Svengoolie on Channel 32. Incidentally, Rich Koz worked with Bishop at the Q in 1973-74. He, of course is currently on Channel 26 The U as Svengoolie). On the FM side, WMAQ's sister station at 101.1 generally simulcast the AM's programming. Eventually WMAQ-FM broke away on it's own. First as classical, a rocker, then easy listening (WJOI), an automated news format (WNIS) and by the mid 70's, back to album rock as WKQX-FM.
| | | |
| --- | --- | --- |
| Hear Dick Biondi from 1972. | | Hear Jerry G. Bishop from 1974. |
By 1975, WMAQ-AM abandoned its adult rock format for the sounds of country music, taking on WJJD. Personalities such as Fred Sanders, Nancy Turner, Pat Cassidy, Jim Tyler and Lee Sherwood became as familiar as Merle, Dolly and Willie. Even Fred Winston worked at the country giant for a time after being let go by WLS in 1976! But it was the contest that changed the way Chicago answered their telephones and sealed the station's fame as the most listened to country station in the US. In order to win big money, listeners replaced "hello" with "WMAQ Is Gonna Make Me Rich!" At the time, it was considered the most expensive contest in Chicago radio history, with hundreds of thousands of dollars given away and over 1.5 million WMAQ bumper stickers attached to cars, trucks, bikes and busses. In one ratings book, the station went from 15th place to 3rd.


Fred Sanders


Nancy Turner


Terry Stevens


Charlie O'Neil


Hear Fred Sanders from 1977.


The WMAQ Chicago song.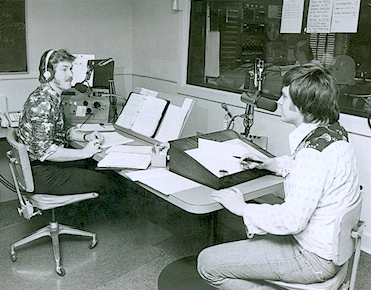 Rich Renik and Lon Helton on the air during the 1970s.
Throughout the late 70's and early 80's, WMAQ was the place to find country music during the day and White Sox baseball at night. Its 50,000 watt clear channel signal covered North America like a 38-state blanket. But it's days as a music station were numbered. Chief rival WJJD had switched to adult standards, while it's FM sister station WJEZ, gave up country for rock oldies as WJMK. Bob Pittman, the program director who helped put WMAQ on the map as a "rural contemporary" powerhouse was long gone to put video music on the map by heading up the new cable channel MTV. (He later went on to head up AOL.) Plus the 10,000 pound gorilla was already at the door. With music's gradual move from AM to FM, WUSN (US 99) was poised to take Chicago's country music crown.



The stickers that started a radio revolution!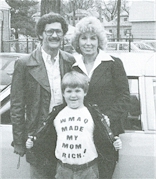 In 1985, WMAQ followed in the footsteps of WIND by moving toward a talk format; although the station did continue to play some country music at night and on weekends for a while. The country jocks were swept away for new hosts that included Drew Hayes, Catherine Catalane, Chet Coppock on sports and new resident loudmouth Morton Downey Jr. Mort stirred up listeners by yelling, screaming and talking down to guests. He generally agreed to disagree and even ended up in hot water after co-worker leveled sexual harassment charges against him. But despite the street buzz, WIND already had a jump on WMAQ by several years and was the radio home of big names like Clark Weber (who had previously worked at MAQ), Lee Rodgers, Steve King and "Chicago Eddie" Schwartz. At the same time, NBC was getting ready to get out of the radio business upon its sale to General Electric. Federal ownership requirements mandated that NBC divest one of its divisions. Rather that ask for a waiver (as ABC did when it was purchased by Capital Cities), it decided to keep its TV stations and sell its radio stations. After owning WMAQ for 57 years, NBC sold the station to Group W-Westinghouse in 1988. (It also sold Q-101 to Emmis Communications).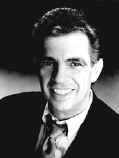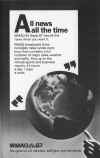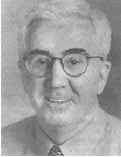 Before 1988: A lot of Mort and talk, after 1988: A lot of news and some Sox too. WMAQ News Director Jim Frank (right).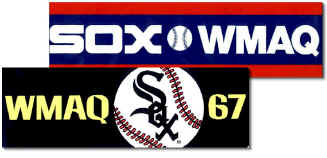 When Group W took over, the talk format was on the way out. Instead, WMAQ now set WBBM in its crosshairs and switched to all-news. At 5:00am on Tuesday March 1, 1988, Pat Cassidy ushered in "All News 67" by announcing "...and for the first time - here's what's happening!" The format was based on sister station WINS in New York, which claimed "you give us 22 minutes, we'll give you the world!" Laura Witek, Jay Congdon and Larry Watts joined longtime news staffers Pat Cassidy, Christopher Michael, Bob Roberts and Bill Cameron. General Manager Dave Pearlman, News Director Jim Frank and Scott Herman, oversaw the transition also brought in anchors Nancy Benson, Bob Conway, Pam Riesmeyer, Derek Hill, Gina Tedesco, Steve Yount, Lynn Holley as well as an army of reporters, producers, writers and editors. Alan Crane covered business, Larry Langford covered crime, Tom Greene and Ron Gleason covered sports. Weather Command watched the skies, Shadow & Metro Traffic patrolled the roads with "traffic and weather on the ones."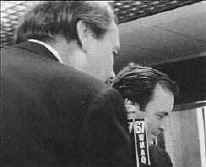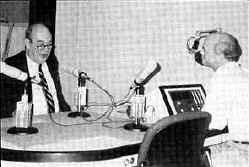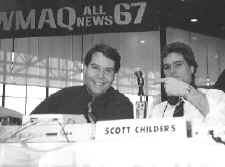 (L-R) Mayor Daley flips the switch at the new studios while Pat Cassidy looks on.
Charles Kuralt is interviewed by Dave Berner, who is usually found in WMAQ's Car 67.
Scott Childers and Thom Johnson - two of the many reporters who have given "traffic on the ones."

WMAQ in 1990
Things got even more exciting when Channel 5 moved out of the legendary Merchandise Mart studios in 1990 for state of the art digs at the brand new NBC Tower. WMAQ, even though they were now owned by Group W, also joined its former sister station by moving to the 6th floor of the tower, which was designed before the two were divided. A good working relationship has always existed between the two outlets, before and after their divestiture. On "move in day," Mayor Daley was on hand to flip the switch at the new WMAQ studios, dubbed Studio M, Studio A and Studio Q.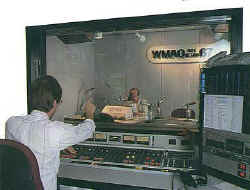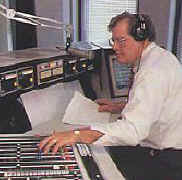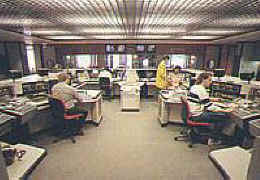 Always a flurry of activity whether it be on the air or in the newsroom at WMAQ's NBC Tower studios.

Bob Roberts'
look back at WMAQ.
As the years progressed, the station moved away from the rigid 22-minute news clock to become a hipper and younger sounding all-news station. Its affiliation with CNN allowed them to cover the Gulf War and the OJ Simpson trial from start to finish. The station won numerous awards for it's wall to wall coverage of the Fox River Grove bus crash in October, 1995. While it was often viewed second to WBBM, WMAQ actually beat "Newradio 78" on several occasions. In fact, in the Spring 1996 Chicago Arbitrons, WMAQ hit number one in total cume audience in the Chicago metro. The station was definitely able to carve out it's own niche. When Group W merged with CBS the doomsday clock began. The station modified its news format again by doing more long form programming, one hour business reports at 4am and at noon, and the acclaimed news analysis program hosted by Bill Cameron and Larry Langford. Carl Amari's late night "When Radio Was" added historical flavor to the station. Despite the loss of White Sox and Bulls, WMAQ also added more sports talk/call-in programming at night and even brought back Chet Coppock. It sustained a healthy sibling rivalry with its sister station WSCR. This all changed after Viacom purchased CBS in 1999 and the company found itself over the station limit. One would have to go, and it was a well-known fact that it would be the weaker 1160 AM signal. However the fate of The Score was not known until last month when CBS management decided to focus on WBBM as the all-news product. The Score would move to 670 to become more competitive with ESPN's WMVP AM 1000.









The WMAQ air staff in 2000: (L-R) Pat Cassidy, Pam Riesmeyer, Bill Cameron, Kathy Voltmer,
Greg King, John Dempsey, Chris Roebling, Bob Roberts.

The last moments of WMAQ.
While some WMAQ staffers made the transition to WBBM and other CBS stations, a good majority were let go. In addition, a long and rich history was washed away for the uncertain future of the sports radio station. The news watch which claimed to "never stop" ground to a halt on July 31st after a day of reminiscing and wonderful stories of the past by current and former staff members, broadcast colleagues and listeners alike. On Wednesday August 1st, 2000 at 6:00am, Larry Langford was on hand for the final ringing of the NBC chimes on 670 kHz. Chicago's oldest station closed the microphone for the last time.
It however will not soon be forgotten.

So long old friend.

©2000-2013, Scott Childers/Munchkin Studios
---
Learn more about NBC Chicago and WMAQ Radio and TV
at Rich Samuel's excellent Broadcasting in Chicago website.
Take a tour through WMAQ's tower site and transmitter
building, courtesy of WMAQ engineer Jeff Glass.