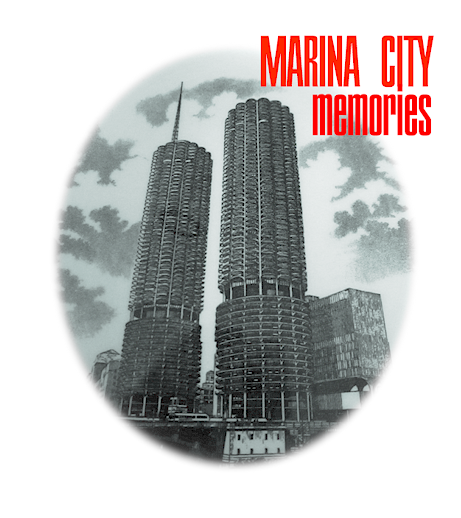 A little off the beaten radio path, but for Chicagoans who remember the skyline of the 1960's,
the twin television towers of Marina City bring back memories of an era gone by.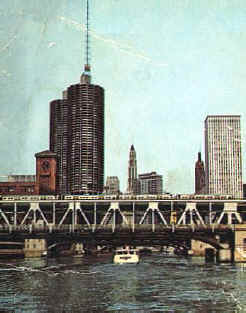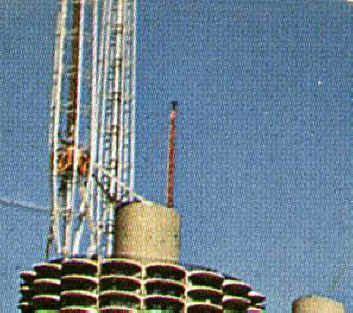 (L) Marina City looking east from Wells Street with the Channel 7 tower shortly after completion in 1964,
(R) Closeup of the towers with "Circle 7" as well as the "gin pole" for construction of the second tower.
The towers that housed WLS-TV (Channel 7), WLS-FM (94.7) and later WFLD-TV (Channel 32) went up in 1964. Chicago's other TV and FM radio antennas were housed on the tall buildings of the time. WGN-TV, WFYR-FM and WJJD-FM were located on the Prudential Building (Chicago's tallest from 1955 until 1968), WMAQ-TV sat on the Kemper Insurance Building, also known as the Civic Opera House, while other "sticks" were perched atop such skyscrapers as the Board of Trade (Ch 26), the Carbide and Carbon Building (FM radio), 333 North Michigan Avenue, LaSalle-Wacker Building (Ch 2), Mather Tower and the 1000 North Lake Shore Drive condo (Ch 11). This all changed in 1969 with the opening of the John Hancock Center. At a towering 1,127', most outlets moved to the candy-cane colored towers atop "Big John." However, Channel 7 stayed put until the opening of Sears Tower in 1974. In 2002, the Hancock's east tower was completely rebuilt and soars approximately 50 feet taller than the west array. It carries, among other equipment, the Channel 2 analog and digital antenna as well as a new FM radio master antenna for over 10 Chicago radio stations.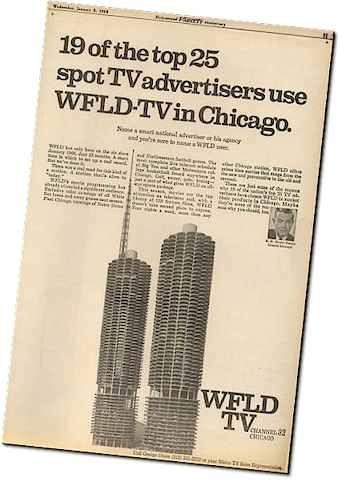 An early WFLD-TV Channel 32 ad where the Channel 7 antenna was the one seen!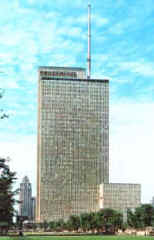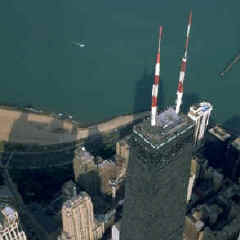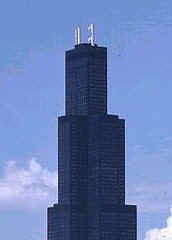 They loom large: (L-R) Prudential Building, John Hancock Center, Sears Tower.
The biggest attraction of the Marina City towers were the red "thermometer lights," which pulsed up and down the west tower. It was used to indicated whether the temperature was rising or falling. In addition, the brightly lit "circle 7" sat at the base of the west tower, announced to Chicagoland, which station was broadcasting from atop the "corncobs."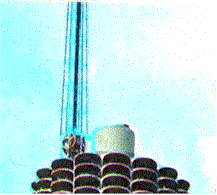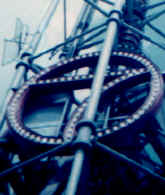 After four years of disuse, the antennas finally came down in 1978. Although Marina City residents were glad to see tham go, a bit of tv history and Chicago history was lost. The downtown area didn't seem as bright without the "red thermometer" along the river.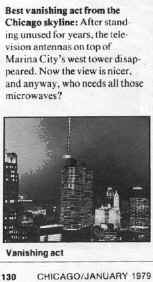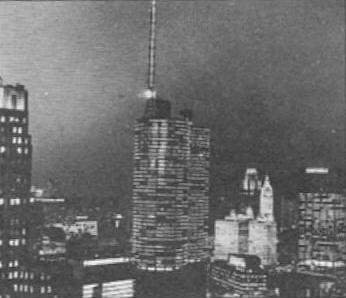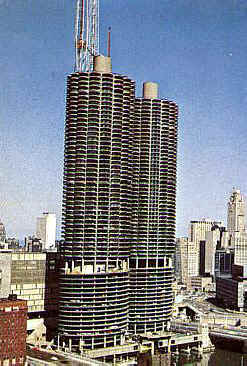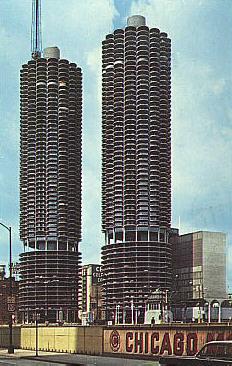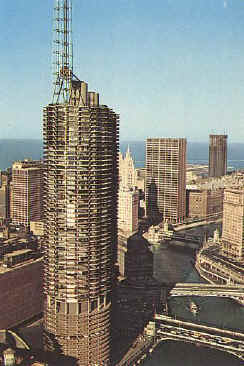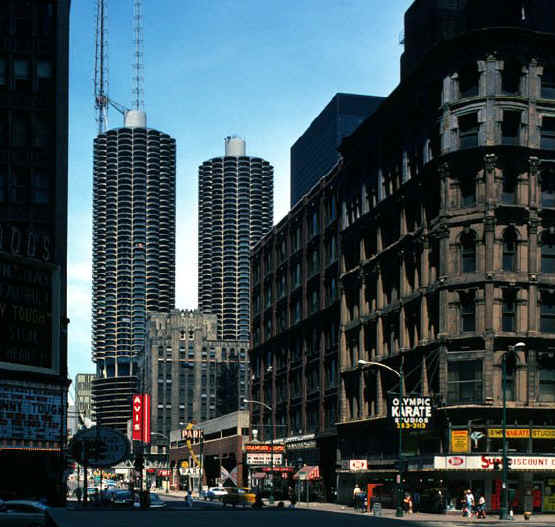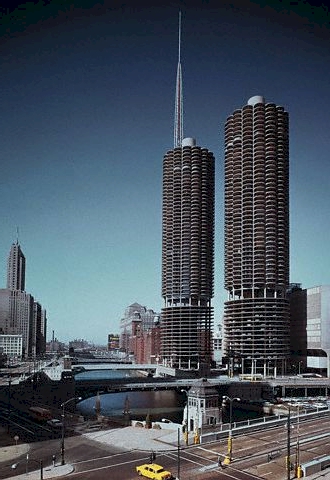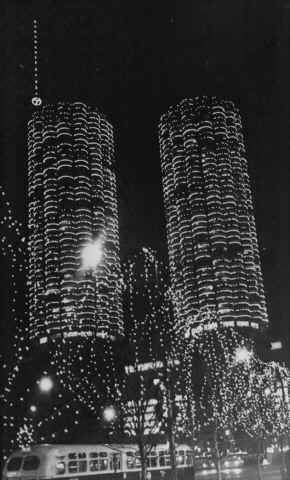 Thanks to Douglas Pierce formally of Augusta, Michigan, for these wonderful photos below of Marina City and towers. They come from his personal collection, which he took in 1967! Click thumbnail for a larger view.
---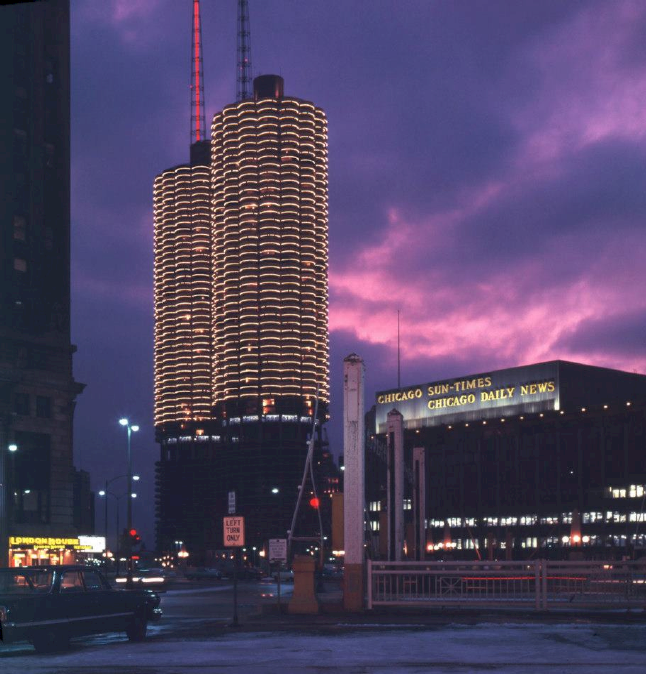 1999-2014, Munchkin Studios.