The Chicago-area Supergroup 7th heaven are well on their way to becoming national
superstars. We are glad to help them on their road to success and proud
to call you friends! If you haven't had a chance to see them play,
do yourself a favor and check them out!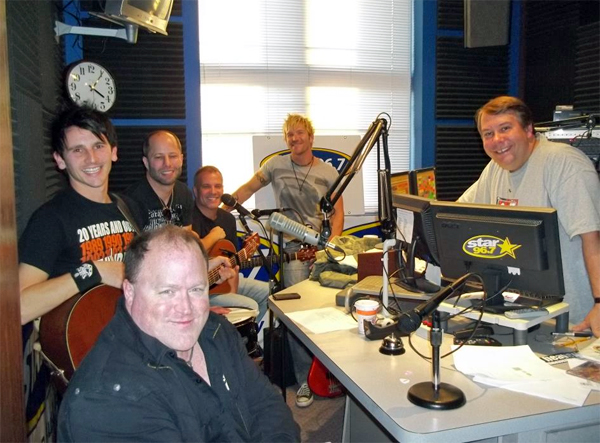 L-R: Richie, Keith, Mike, Nick, Mark, me.