I have introduced a lot of musicians over the course of my career, but this was a completely new and surreal experience! Every year, the band 7th heaven sails the seas with their friends, fans and 6000 other guests on Royal Caribbean's mammoth cruise ship "Oasis Of The Seas."
This year was different. While the band has performed acoustically in the small clubs on the ship or during karaoke night, this time, they were to take center stage on the Aqua Theatre on the last night of the cruise. Full band, instruments, lights, video, the whole ball of musical wax!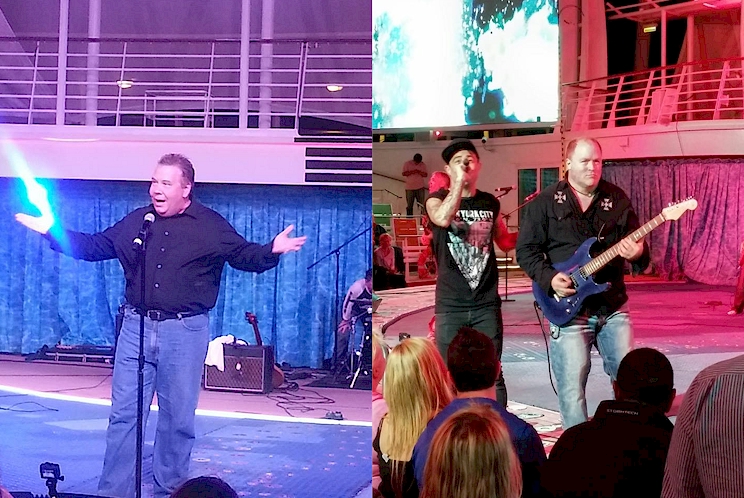 Thanks to Richie Hofherr and the entire band for letting me introduce them. Thanks for a great 60+ minute set and thanks for some great memories on the high seas!
Can't wait for next year's outing!